Have you ever tried this rare and unusual fruit? Can you imagine what it tastes like? You should definitely try the exotic and delicious Spanish Lime fruit not only cause it tastes so good, but also cause the health benefits of the Spanish Lime are astounding. Read this useful info on Spanish Lime and learn why you should consume it more often or why you should try to grow a Spanish Lime by yourself.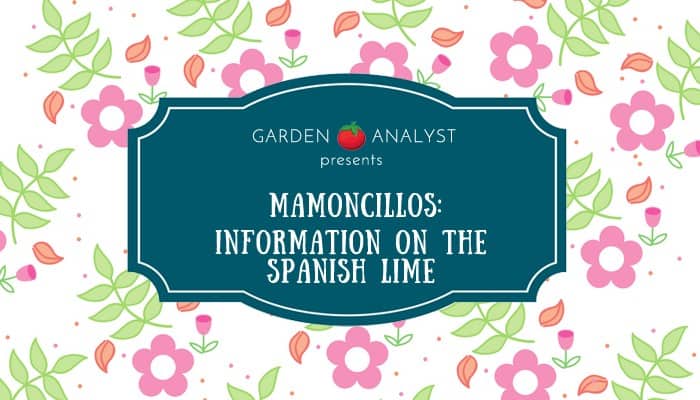 What is a Mamoncillo (Spanish Lime)?
There are so many regional names for Melicoccuas bijugatus in its native areas. It's called guaya or quenepa in Mexico and Puerto Rico, mamoncillo or mamón in Cuba, Costa Rica, Honduras, Colombia, El Salvador, Nicaragua, Panama, and Venezuela, kenip in Dominica, limoncillo in the Dominican Republic etc.
You won't make a mistake if you call it a canepa, chenet, genip, ginnip, gnep, skinnip, muco, macao, marmalade box, talpa jocote, anoncillo – these are all the names for the same fruit. It's usually referred as a Spanish Lime in the U.S and in the English-speaking world.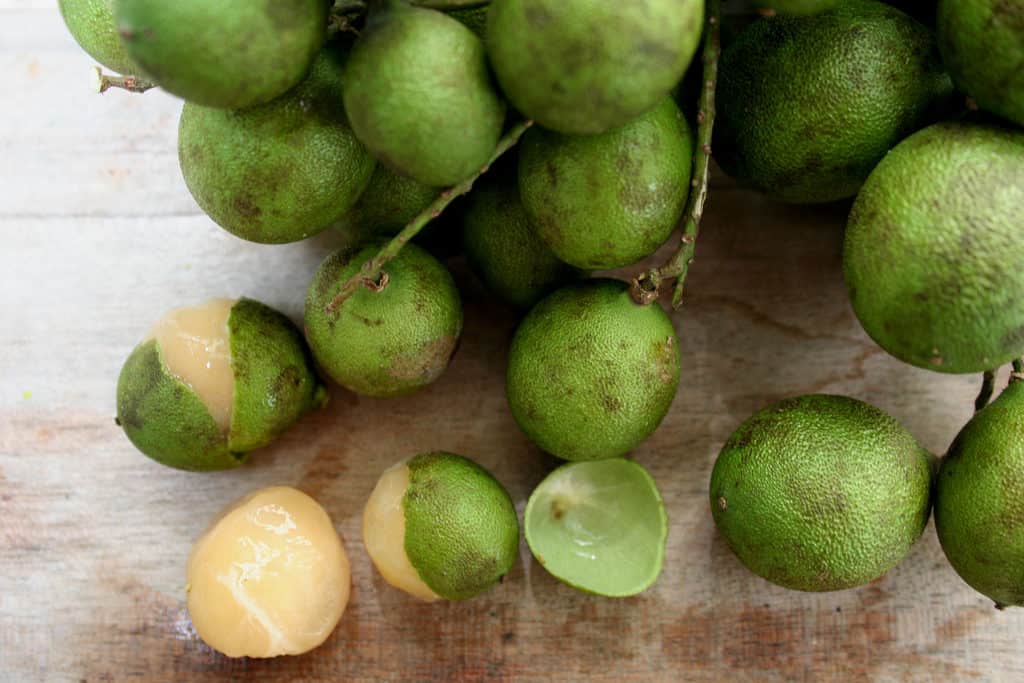 And despite the common name, this fruit-bearing tree, is not actually related to lime and citrus family. Spanish Lime fruit resembles a small, unripe lime, but the plant belongs to the family of soapberries which were used for making soap.
This is a tropical fruit, native to Mexico, South and Central America, and the Caribbean, but it has been cultivated in some parts of the US like Florida and Hawaii, mainly as an ornamental or street tree. In its native regions, it is found in coastal forests, along roadsides, and old farmsteads.
The tree is valued for its tasty, small fruits, borne in clusters. Mamoncillo fruit has a thin, but rigid, green skin layer, but the pulp is gelatinous, juicy and creamy, salmon-colored, yellowish or orange. Thanks to the leathery skin, the fruit has a longer keeping quality and remains fresh for a long time, so if you're lucky to find it in supermarkets or grocery stores, it'll probably still be fresh and tasteful.
It is a slow-growing, but long-lived tree. In some areas like the Galápagos Archipelago and in US Virgin Islands it's listed as an invasive species.
How to Eat a Spanish Lime and What It Tastes Like?
When June arrives, Mamoncillo fruits are ripen and ready to eat! The easiest and the most practical way to eat it is to open or bite the skin at the stem end and suck the pulp. Any other method might not be practical and will minimize the amount of a juicy fruit you get to eat.
The taste of fruit can be sweet or sour, depending on a variety. The taste is sweetly acidic and it's usually compared to a cross between a lychee and a lime.
Sweet varieties are eaten out of hand and without any condiments, while sour varieties are eaten with salt and chili powder. Some non-adherent varieties are perfect for making a marmalade, jam, pie-filling or jelly. A Spanish Lime fruit is also used in preparing various cold beverages.
The large seed of Mamoncillo is edible too. The seeds are eaten roasted, crushed, or mixed with honey. They are even a substitute for cassava flour for baking in South America. The roasted, pulverized seeds are very healthy and are usually given to halt diarrhea and stomach upset.
Anyway, be careful when you eat this luscious fruit, cause the juice leaves dark colored stains despite the light color of the fruit's pulp.
How to Grow a Spanish Lime?
Spanish Lime is adapted to warm temperatures and subtropical climate. It can withstand drought, but frost and extreme temperatures drops can cause severe damages to the plant. The plant can't tolerate the temperatures bellow 25 F (-4 C).
This slow-growing tree can reach up to 85 ft (25 m) in height, so you'll need a plenty of space if you want to grow this unusual tree. Forget about growing it in a small backyard, garden or patio, and find a sunny spot with much room, clear from other trees and buildings.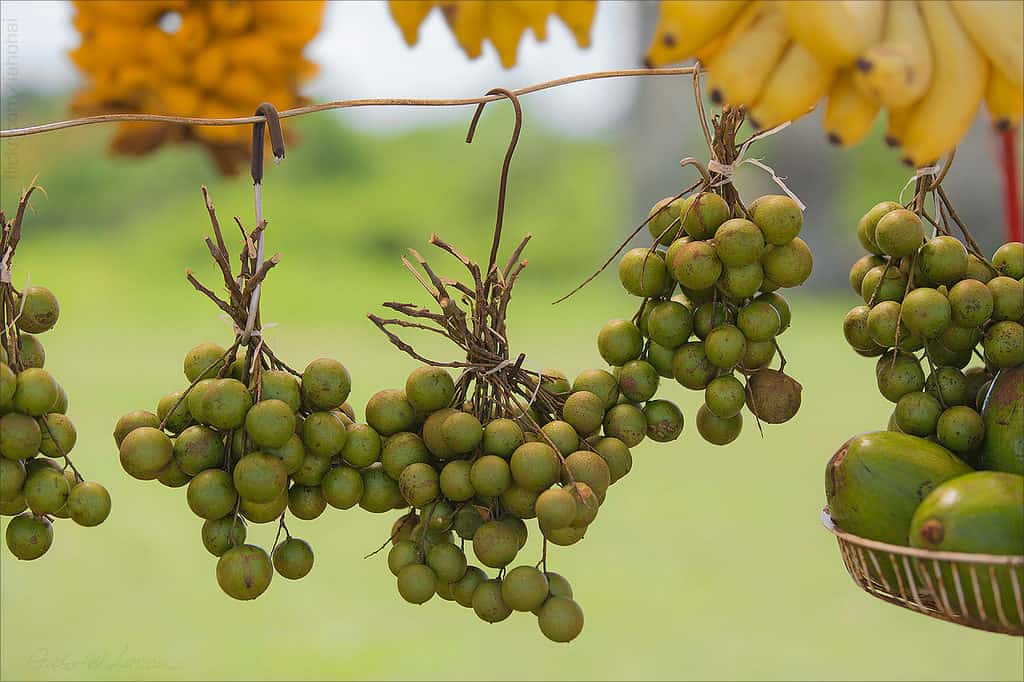 So, if you want to grow a Spanish Lime and enjoy its delicious fruits, the best option is buying a plant from a nursery. If you start it from a seed, it will take 8-10 years to start producing fruit, but if you buy a grown plant, you could have fruits within 4-5 years.
The tree doesn't require any specific soil type, as long as it's well-drained. It can grow on such poor soils and tolerates nearly all types of terrain. Water it regularly during the establishment period (first 4 years). Mature trees are drought-tolerant, and occasional rain will provide the tree with the required amount of water.
Health Benefits of a Spanish Lime
The health benefits of Spanish Lime are numerous. The fruit is very nutritious, low in calories, fat-free and cholesterol-free, so it's a perfect snack – healthy and tasty at the same time!
A Spanish Lime contains fibers, antioxidants, essential minerals such as calcium and phosphorus, vitamins A and C etc. Essential vitamins will boost your immune system immediately, while antioxidants protect your body from harmful molecules called free radicals.
Spanish Lime fruit contains a minimal amount of calories. It also lowers cholesterol thanks do dietary fibers and, so it's a perfect choice for those who want to lose weight. It is a good source of Iron which lowers blood pressure, improves blood and prevents anemia. This delicious fruit also helps maintain healthy bones, eyes, and teeth.
Although it's rich in sugar, the sugar it contains comes in the form of fructose so it's anti-diabetic. It's also recommended as the part of child's diet since it contains lysine, an amino acid that promotes proper growth.
And last, but not least, thanks to the amino acid called tryptophan, the consumption of the Spanish Lime helps promote good sleep. Eating Spanish Lime regularly can combat insomnia or any sleep disorder.
Where to buy Spanish Limes?
Depending on where you are located, finding spanish limes can be very difficult. You may find them in specialty food grocers, but if not, you can easily buy spanish limes online.