What are sandburs?
A sandbur is a type of grass that can be found just about anywhere in the world. The most common type of sandbur found in North America goes by the scientific name of Cenchrus Echinatus. You may often hear people call it the southern sandbur, spiny sandbur, or southern sandspur. The sandbur is a plant that is most commonly found in the southern United States and Mexico, but there are some other varieties that will pop up all around the continent. The sandbur enjoys soils that are dry and sandy, which is why it is most commonly found in southern areas of the United States. It also will commonly show up in lawns or grassy areas that are patchy and not very well maintained.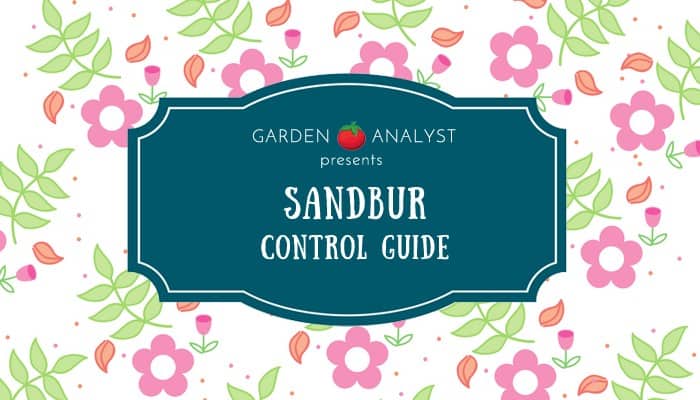 Sandbur Information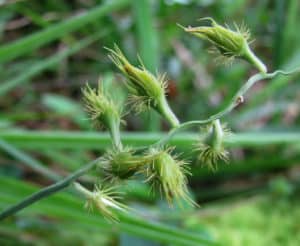 The sandbur is most commonly found in large patches of grass. Sandburs also have many of the same physical properties as grass so it can be hard to tell the two apart, especially when they are short and not seeding yet. A fully grown sandbur can reach heights of up to 20 inches (50 cm) tall. The sandbur will flower late in the summer. In this case the flower is a bur, which is very sharp and will cling on to just about anything, even your skin. The easiest way to tell if your lawn or garden has sandburs is to see the burs, but often times this is too late. You will want to get rid of them before they bear burs, and end up sticking to your ankles or the bottom of your children's feet. There are a few things that you can do to help make sure you get rid of all the sandburs on your property.
How To Get Rid Of Sandburs
As mentioned earlier, controlling sandburs on your grass can be hard to notice in your lawn because they blend in so well with other types of grass. With some experience, however, you will be able to tell if you have sandburs growing in your lawn when they a just a few inches high. This is when you need to work on eliminating the sandburs in your lawn, not when they are reaching their maximum potential size.

The best way to prevent sandburs from growing and spreading on your lawn is to make sure that it's:
Properly Maintained Lawn

A well maintained lawn is one that is mowed often to prevent sandburs and any other types of weeds from growing. If you do have sandburs in your lawn then you should take up the practice of raking all the grass trimmings after it has been mowed. This will ensure that any burs or seeds will be removed, and not end up spreading or on the bottom of someone's foot.

Fertilized Lawn

It is also recommended that you use a fertilizer on your grass to ensure that it is thick in order to prevent any sandburs from sprouting. Sandburs are a hardy weed and these common methods may not be enough to control it from spreading.
There are a couple of other things that you can do to get rid of sandburs once and for all
Using Pre-emergent and Post-emergent Herbicides To Eliminate Sandburs
Pre-emergent herbicides are types of weed killers that are used to prevent weeds from coming up. They are sprayed on your grass or garden before the sandburs are showing to stop the seeds from sprouting and becoming a plant. There are many different products available that you can use to try to prevent sandburs from showing up in your lawn. The best time to apply these products is in the late winter or early spring depending on where your exact location is. It is ideal to apply these pre-emergent herbicides when your soil temperature is around 50 degrees in order to prevent sandburs.
You can also use post-emergent herbicides to destroy any already existing sandburs. These types of herbicides are used when the plant has already sprouted, and can be recognized as a weed or in this case a sandbur. It is ideal to apply post-emergent herbicides on sandburs when they are younger and relatively small. You also want to make sure that the air temperature is at least 75 degrees in order to ensure a proper reaction when contact is made with the weeds. There are two different types of post emergent herbicides that can be applied to kill sandburs. They are sold in either granular form or spray form. The granular form needs to be watered well, so the soil around the sandbur soaks it up as does the root of the weed. With the spray form of post-emergent herbicides it is important you are careful with how you spray the sandburs. You want to make sure you do not get it on any surrounding plants to keep them healthy and free of any unnecessary chemicals.
Sandbur first-aid and removing from your skin
Sandburs can attach to just about anything. The worst place they stick to is your skin. The tiny spikes will penetrate into the first couple layers of your skin and can be painful to pull out. The best way to do this is to wash the area with soap and water, and to use sterilized tweezers to pull each spike out. Then you should apply antibiotic ointment to the area and apply a bandage to cover it. This will prevent infection and ensure your wound heals properly. It is recommended that you repeat this process daily until the wound has healed. It is rare that sandbur wounds lead to infections, but if there is any irritation after 5 days of treatment then you should consult with your doctor immediately.