Epsom salt a is well-known natural remedy, but besides its medical uses due to its numerous health benefits, it is also used in gardening and other agriculture. This crystalline mineral compound will provide your plants with valuable nutrients, which are essential for the proper development of a plant. Here's how and when you should apply this great garden supplement to your plants.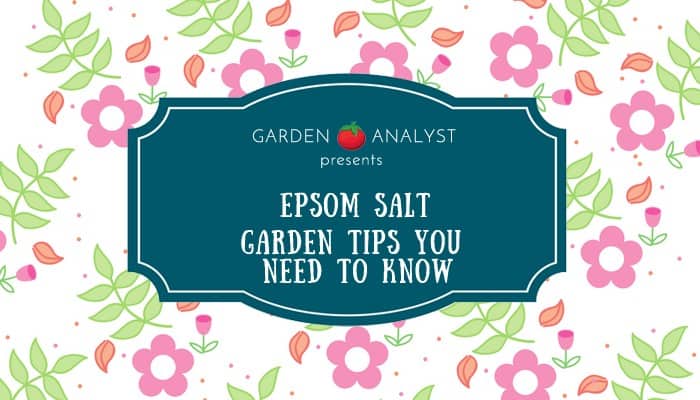 What is Epsom Salt?
Despite its name, Epsom Salt isn't actually a salt. It is naturally occurring pure mineral compound of magnesium and sulfur. Epsom Salt is used as an organic fertilizer in gardens and agriculture for centuries. It was discovered by accident in bitter saline spring at Epsom, England, but now is widely produced from a rock substance called dolomite.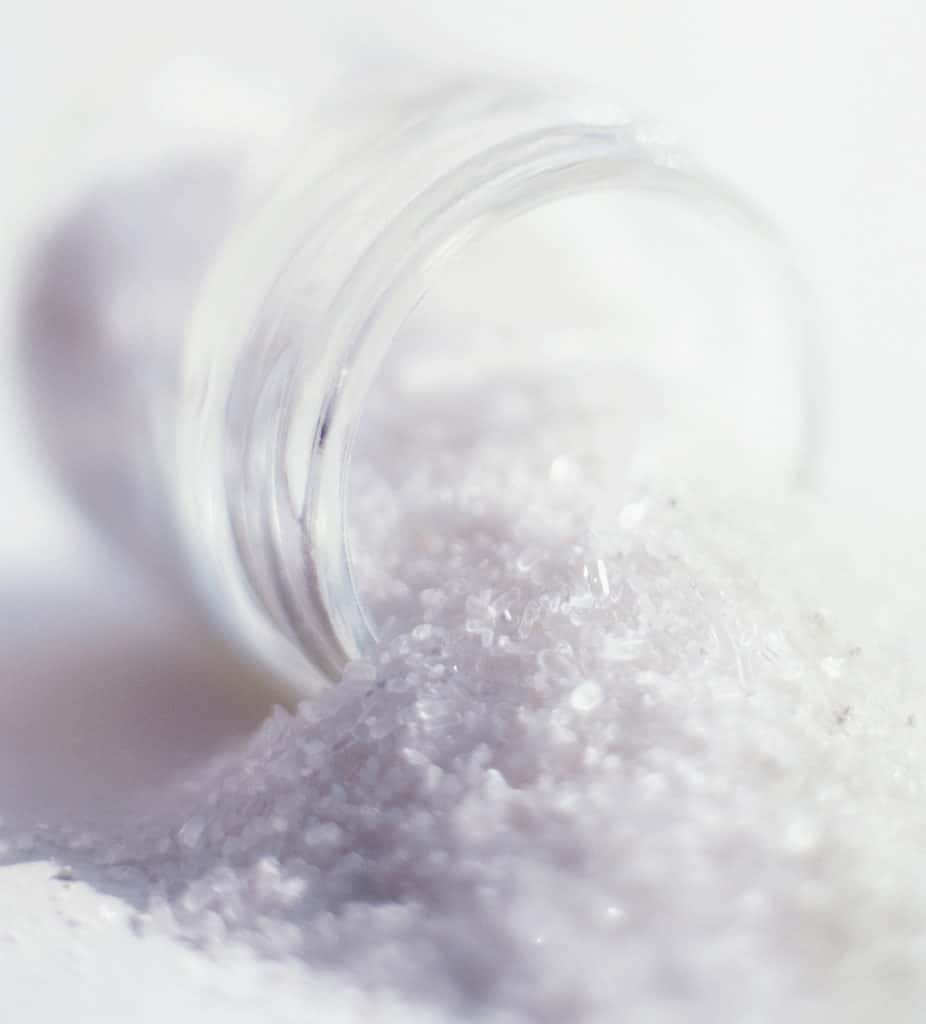 Epsom Salt is actually a hydrated Magnesium Sulfate (MgSO4). This organic salt is made of about 10% magnesium and 13% sulfur – two elements very beneficial to garden and essential for the optimal development of plants.
This old-fashioned fertilizer is highly appreciated by many gardeners cause is affordable and effective. Epsom Salt is highly soluble in water, therefore is widely used as a fertilizer to improve soils that have magnesium or sulfur deficiency.
This is a cheap, but very effective and versatile garden supplement and it can be found at any pharmacy. It is suitable both for indoors and outdoors plants – for flowering and ornamental plants, vegetables, shrubs, trees and even grass lawns.
It is also a perfect 'green' solution cause it's a completely organic, natural and safe product and unlike common fertilizers, this garden supplement does not build up in the soil over time so it's much safer option than chemical, inorganic fertilizers.
Why Are Magnesium and Sulfur So Important for Plants?
Magnesium is very beneficial element for every plant from the beginning of the plant's life, through all stages of development. This important nutrient improves seed germination and plant's uptake of other valuable nutrients such as nitrogen and phosphorus.
Sulfur and magnesium are associated with the formation of chlorophyll – the pigment that is responsible for green color in plants and allows the plant to absorb the energy of light by the process of photosynthesis. Therefore, one of the common symptoms of sulfur or magnesium deficiency is yellowing leaves. And without sulfur, onions wouldn't have their distinguishing flavor.
Epsom salt has wide application in agriculture, especially in vegetable gardening for improving crops. Tomatoes, carrots, potatoes, peppers, but roses too, need high levels of magnesium for optimal growth, especially when grown in a magnesium deficient soil. Unfortunately, the symptoms caused by the low levels of magnesium and sulfur are very difficult to notice, and plants tend to show the deficiency of these elements when it's already too late to react.
Is Epsom Salt Good for Your Plants?
Considering the various benefits of magnesium and sulfur, the main components of Epsom Salt, there is no doubt that Epsom salt is good for your plants. Epsom Salt will promote a healthy growth of plants, making them strong and healthy. It will make fruits taste sweeter and roses will have bright and vibrant color.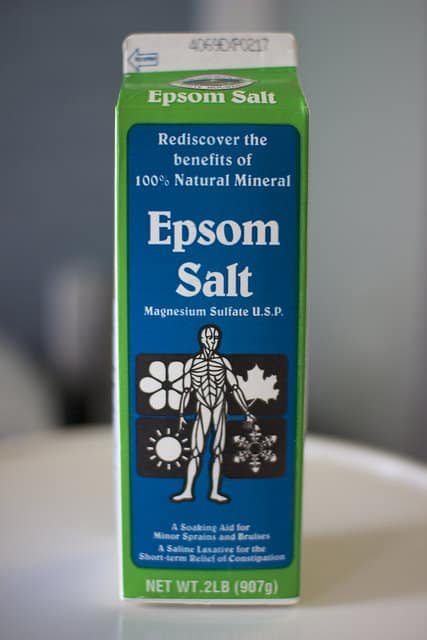 Tomatoes and peppers are generally prone to magnesium deficiencies, and regular applications of Epsom Salt when plants are mature, will help them absorb other nutrients which will make these vegetable plants strong and healthy. Treat your vegetables with diluted Epsom Salt every two weeks and you'll have beautiful, large, and tasty tomatoes and peppers.
Since magnesium brings more phosphorus into a plant, it is also great nutrient to use if you want to encourage more flowers.
How to Identify Sulfur and Magnesium Deficiency?
You should test the soil for the mineral deficiency before decide using any fertilizer or Epsom Salt. Not every type of soil has sulfur or magnesium deficiency. But it's very important to learn how to recognize the first signs of magnesium or sulfur deficiency or to know the type of soil you use for your plants.
Basically, sandy soil and acidic soil may have a deficiency of magnesium, but if you're mulching your soil regularly your soil probably has enough minerals, particularly magnesium and sulfur.
Magnesium occurs in very small amounts in the soils with high levels of calcium and potassium. It also tends to be lacking in the soils of Southeast and Pacific Northwest.
Anyway, a plant itself will show you magnesium or sulfur deficiency symptoms.
You can observe your plants carefully in order to identify the mineral deficiency. Does your plant have yellowing leaves? The color of the entire plant is pale green and the plant looks weak and unhealthy? That could be a sign of sulfur deficiency.
Or, the edges and tips of leaves are brittle and turning brown? The plant grows slowl< or it seems it doesn't grow at all? Leaves are curling downwards? These all could be magnesium deficiency symptoms. It's time to give your plant an extra boost!
How Do You Use Epsom Salt in The Garden?
When applying Epsom salt to your garden or feeding your houseplants, you can choose one of these two methods. If you put undiluted fertilizer in the granular form, the plant will receive valuable nutrients whenever you water it or when it's raining.
You can also dilute Epsom Salt in water by mixing 2 tablespoons of Epsom Salt with one gallon of water. You can fertilize your plant every two-three weeks.
How Does Epsom Salt Improve Lawn?
When your lawn looks sickly yellowish or brown, maybe you should give it a try with Epsom Salt. Magnesium in Epsom Salt affects the acidity of the soil, so if you apply it to your lawn it will help you to achieve the needed pH level for a beautiful, soft and vibrantly green grass.
Mix 2 tablespoons with 1 gallon of water and treat your lawn evenly with this mixture using a garden hose and your lawn will look attractive and gorgeously green very shortly.