Pine straw mulch is a type of mulch that is made up of the fallen needles of pine trees. It is collected in forests or on other types of land which pine trees are prominent. There are a few different types of pine straw mulch – learn more in this article below.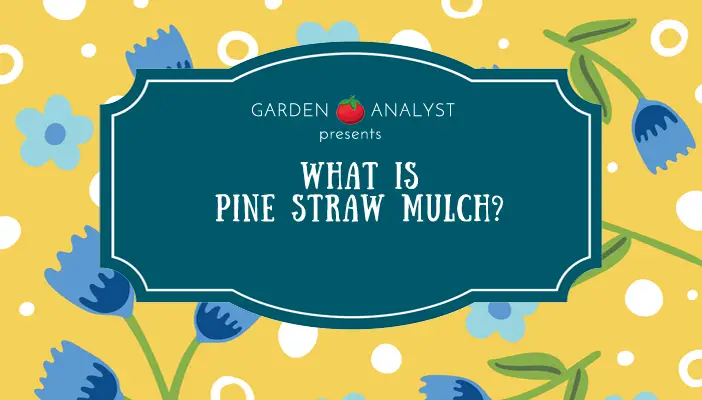 One type of mulch to look for when buying pine straw is called long needled pine straw. Long needled pine straw can be anywhere from 9 to 14 inches. Longer pine straw will overlap more and create much more of a binding effect on your soil bed than shorter pine straw. This will benefit your soil in many ways. Another type of pine straw is the short needled variety. This is often times much lower quality than the long needle variety. Short needled pine straw will not give your garden beds the protection they need.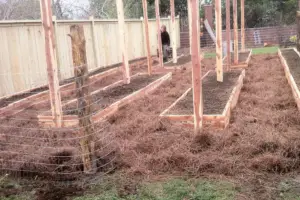 What Are The Benefits Of Pine Straw Mulch?
Pine straw mulch can benefit your flower or vegetable garden in a few different ways. Although it is much more commonly used to cover flowers pine straw mulch can be used in beds of certain vegetables as well.
One major benefit of pine straw mulch is that it helps regulate soil temperatures. It serves as an insulator for your soil keeping the temperature at stable level to help benefit your plants.
Pine straw mulch is also a great erosion inhibitor. If you live in a very windy or rainy area, or even have your garden on a slope or hill then pine straw is the mulch for you. The needles in the mulch will bind together forming a layer that is resistant to most natural occurrences.
Another reason to use pine straw mulch is because of what it adds to your soil. Pine straw mulch lets your soil breathe and allows water to reach deep fairly easily. As pine straw mulch breaks down it adds essential nutrients to your soil. This will allow you to have a garden in the same spot year after year without having to worry about adding much fertilizer.
How To Apply Pine Straw Mulch Properly
Pine straw mulch is very easy to apply to your gardens or flower beds. Your pine straw mulch will most likely come in a box or bale. I would recommend using gloves for spreading because the mulch can be pointy and could possibly puncture your skin.
You might want to just dump the whole bundle of mulch right in the garden, but this is not recommended. This will cause the mulch to clump in certain areas and it will not give you the benefits as evenly spread mulch. You should spread your mulch evenly around your plants about 2-3 inches deep. This will give you proper coverage, and it will allow your soil to breathe adequately. Do not pack your pine straw mulch down; leave it in its natural state which should be fluffy and loose.
Where to Buy Pine Straw Mulch
If you have pine trees around your property, you will certainly have an abundance of pine needs that you can use for mulch; and best of all its free! If you aren't fortunate to have pine trees in your area, you can also easily purchase pine mulch online.