If you want to add color to your room check these extremely decorative houseplants with colorful foliage!
With year-round interests, these beautiful houseplants will give a splash of colors to any home!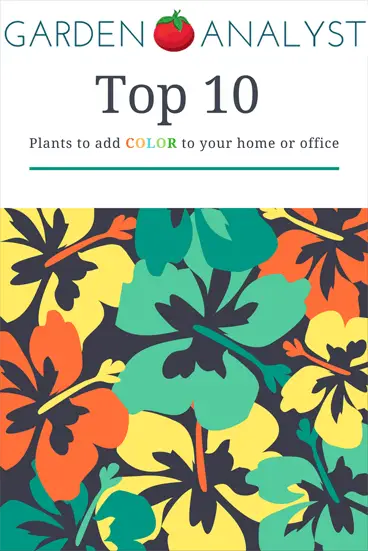 #1. Garden Croton (Codiaeum variegatum)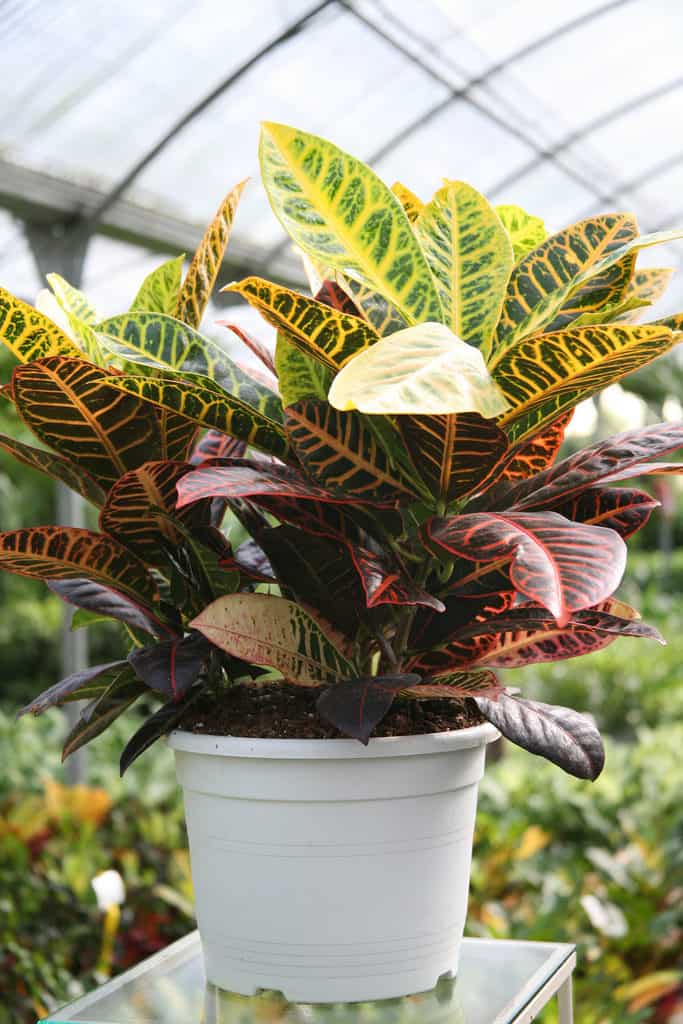 There are several hundreds of selected croton varieties and depending on the cultivar, leaves are vividly variegated with pink, yellow, purple, orange etc. For intensive and bright leaf color, croton needs a bright spot with a lot of sunlight but should be placed in a light shade during the hottest part of the day.
'Mammy' croton
, one of the smallest crotons, is an excellent selection for indoor care. It will add a wonderful color and texture to your room.
Buy a Garden Croton plant from Amazon
#2. Painted nettle (Solenostemon scutellarioides, formerly Coleus blumei)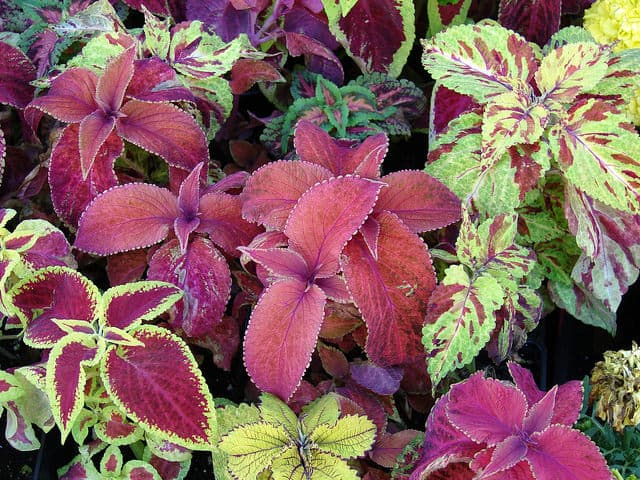 One of the most beautiful and colorful plants, Painted nettle comes in so many combinations of colors and color patterns, that is almost impossible not to find the one that will match your home decor perfectly. The color of its soft and velvety leaves varies from many shades of green, purple, yellow, pink, brown to dark red. It is an annual, low-maintenance plant and the only thing Painted nettle needs to keep its vibrant colors is a very bright location.
Buy a Painted Nettle plant from Amazon
#3. Polka Dot Plant (Hypoestes phyllostachya or Hypoestes Sanguinolenta)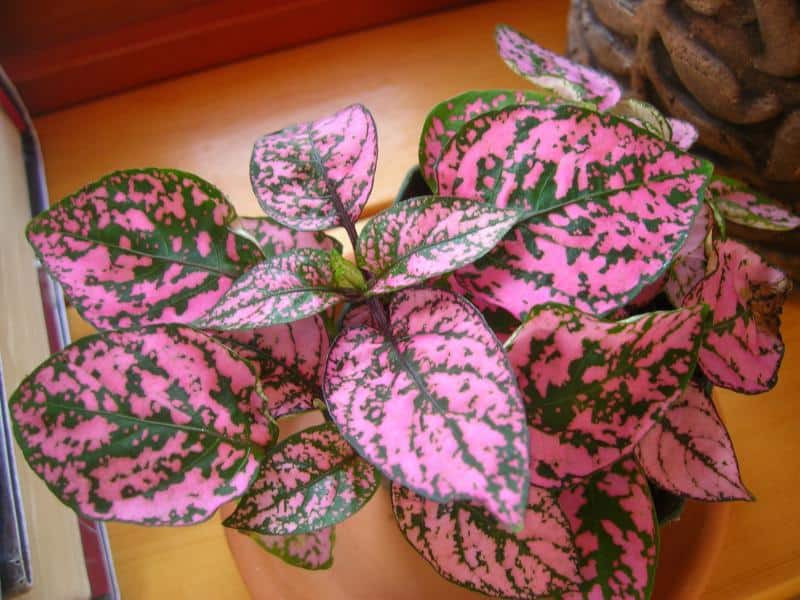 One of the most decorative houseplants on the market, Polka Dot plant is usually grown outdoors as an annual, but if you grow it as a houseplant you can prolong its lifespan and make it perennial. Just place it in a partial shade and bright and outstanding colors of Polka Dot's foliage will be a pure pleasure for anyone's eye through the entire year.
Buy a Polka Dot Plant plant from Amazon
#4. False Shamrock (Oxalis Triangularis)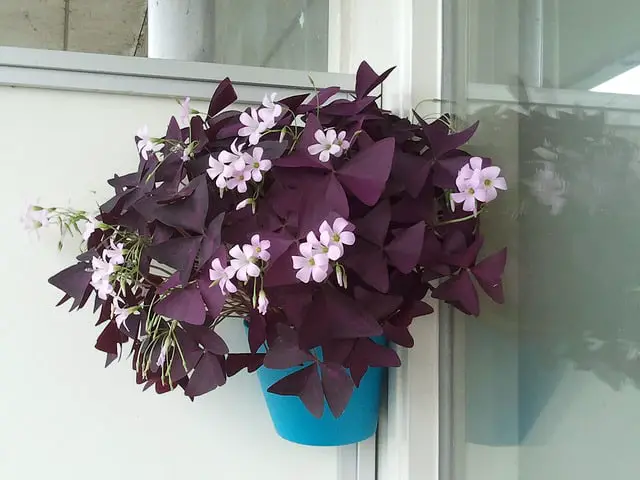 Also known as Love plant or Purple Shamrock, this lovely flowering plant is favored by many owners because of its purple, clover-like leaves and small, white flowers. It requires a minimum care as long as it's provided with a lot of bright light. However, be sure to supply it with adequate conditions to avoid its dormancy period, if you want to enjoy its magnificent foliage year-round.
Buy False Shamrock easy-to-grow bulbs from Amazon
#5. Wandering Jew Plant (Tradescantia zebrina)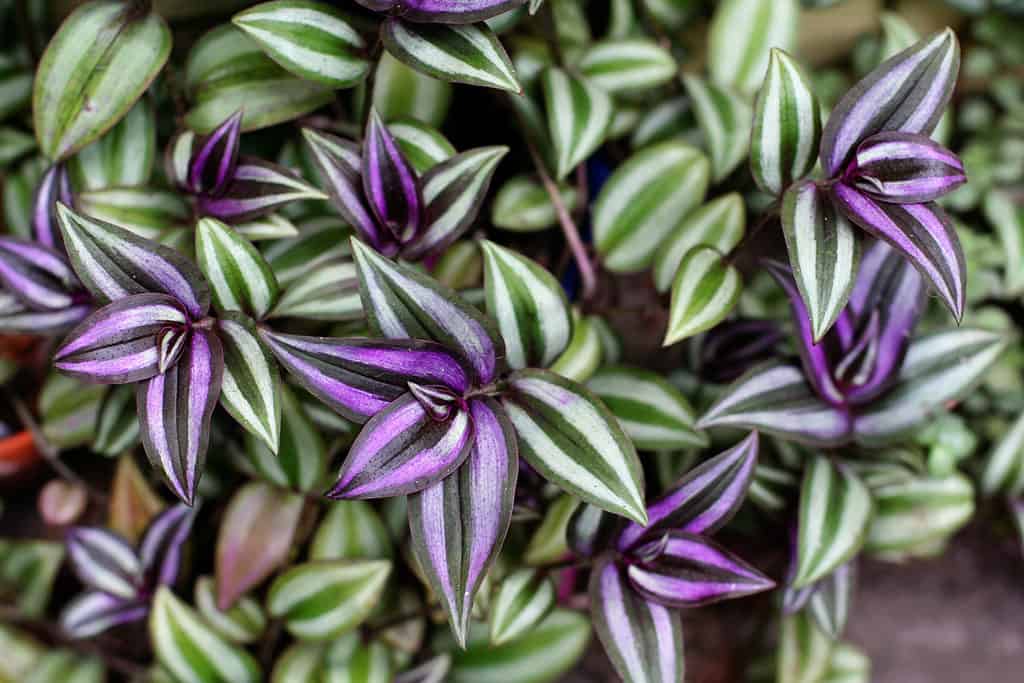 There are so many colorful and showy members of the Tradescantia genus, but T. Zebrina is exceptionally decorative. Fleshy green leaves have silvery stripes and purple underside, and because of its trailing growth habit, it's ideal when you want to maximize the available space in your home. Just keep it in bright place otherwise it may become leggy and unattractive.
Buy a Wandering Jew plant from Amazon
#6. Rex Begonia (Begonia rex-cultorum)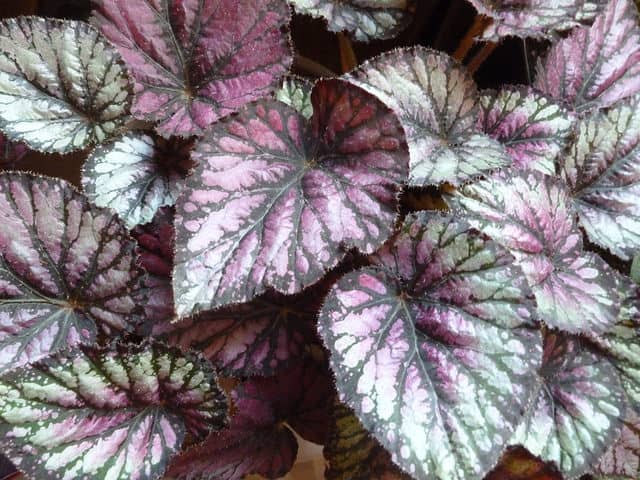 Among many selected species of Rex Begonia, there must be at least one that will perfectly blend into your indoor decor. The leaves of Rex Begonia plants have a huge range of shapes, colors and patterns. These strikingly beautiful houseplants do best in shaded indoor locations.
Buy a Rex Begonia hybrid plant from Amazon
#7. Red Aglaonema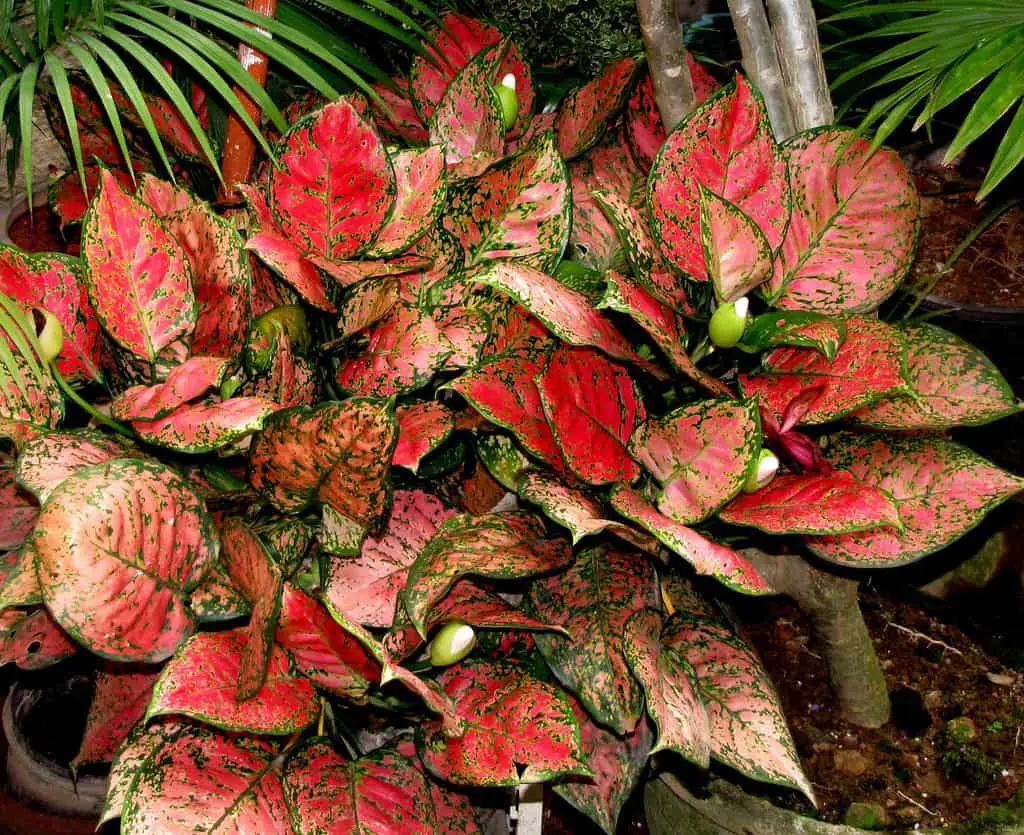 No matter which cultivar of Red Aglaonema you choose, they all have one thing in common – easy maintenance and a stunning accent of contrast colors. Red Aglaonema tolerates a wide range of conditions, therefore it's suitable even for low-light rooms and offices, but the colors will be brightest when exposed to bright light.
Buy a Aglaonema plant from Amazon
#8. Poinsettia (Euphorbia pulcherrima)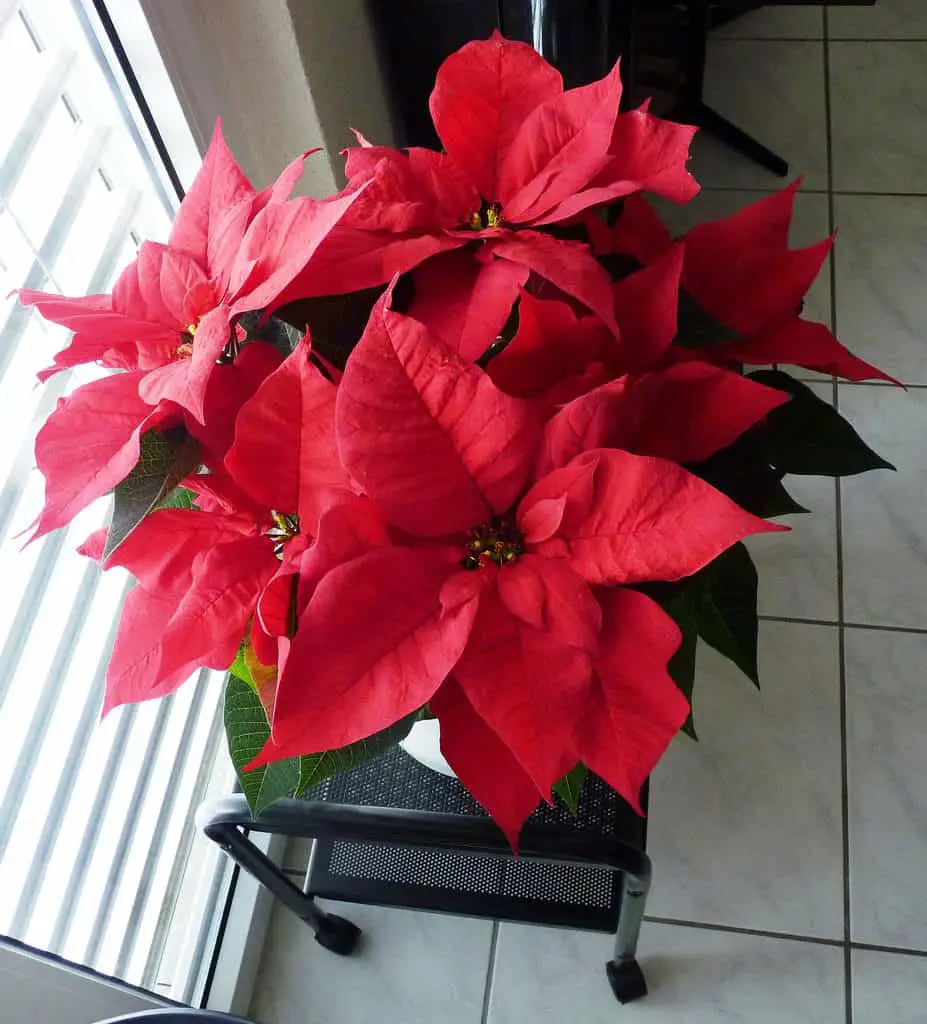 There's no reason why Poinsettia should cheer up your home only during the days of Christmas celebration! With little care and regular pruning, your Poinsettia will make a wonderful display on your sunny windowsill year-round.
Buy a Poinsettia plant from Amazon
#9. Ti plant (Cordyline minalis)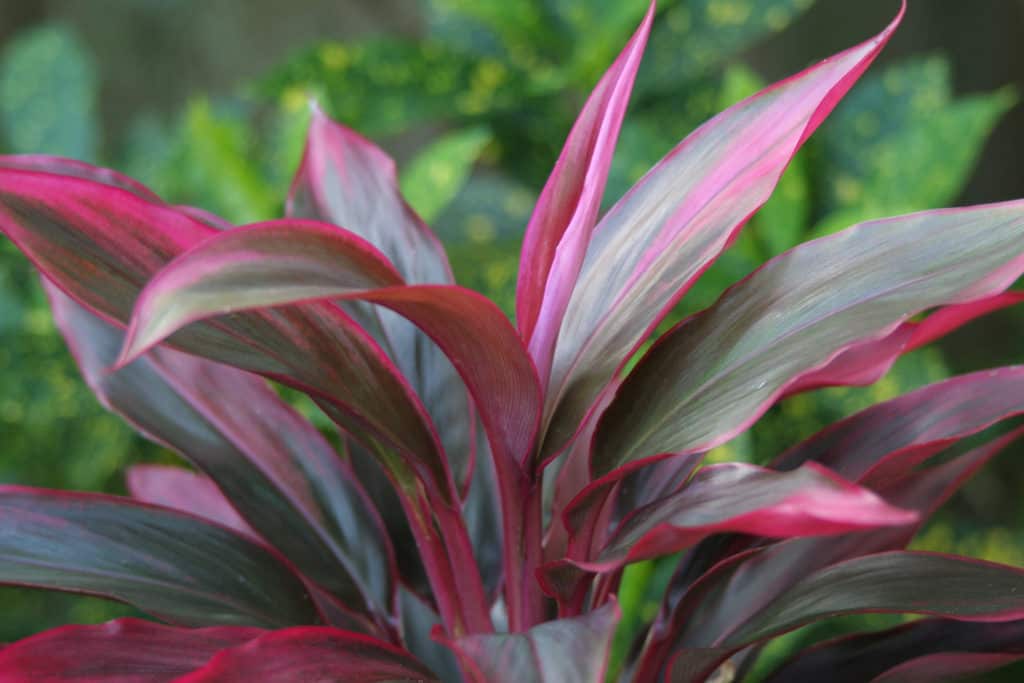 Native to Hawaii, Ti plants have a wide range of colors including dark green, red, purple, pink and even a chocolate hue. They are easy to care of – they just need warm air and the protection from extreme temperature drafts to remain attractive and healthy. They rarely flower, but rosette-formed, colorful foliage is actually the star of the show.
Buy a Poinsettia plant from Amazon
#10. Succulent Combination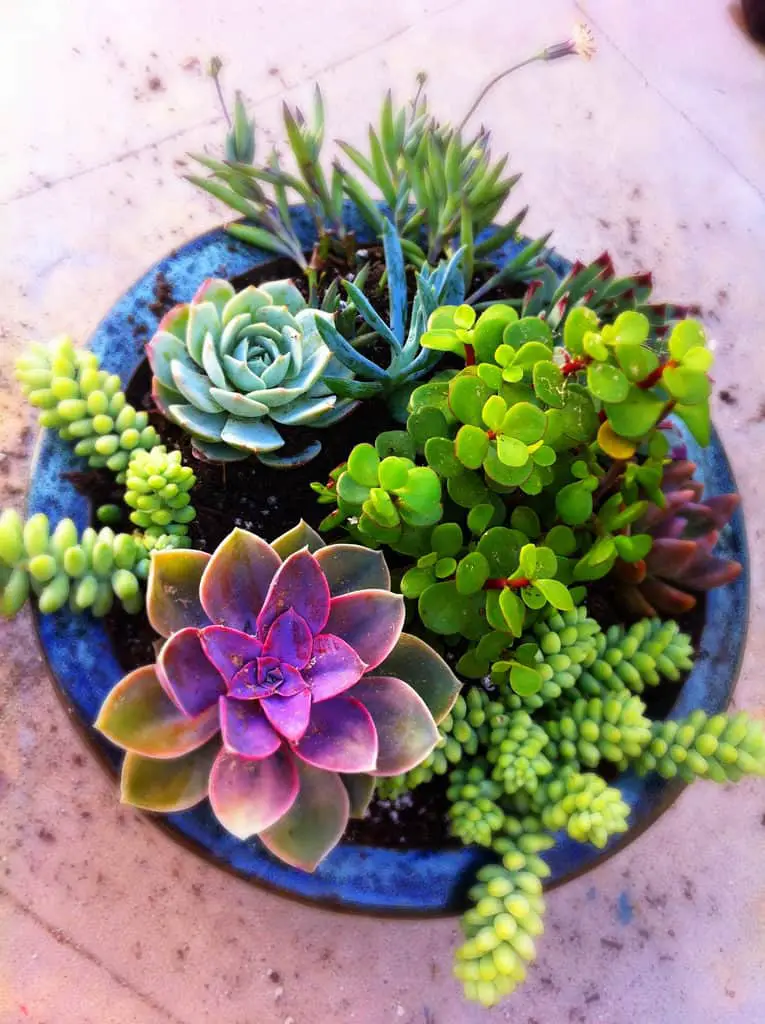 Now something slightly different! There's simply no end in colors and shapes when it comes to succulents, so no wonder they're a perfect choice if you want to add color to your home. What's even greater, they will change the color of their foliage depending on the season, air temperature and light conditions. Make your own succulent combination by choosing some wonderful species of Echeveria, Sedum, Graptopetalum, Pachyphytum, Crassula, Sansevieria and many other genera.
Buy a mix of Succulents from Amazon