Forget chemical air fresheners cause these houseplants will give a delectable and fresh scent to your interior. There's nothing more pleasant than the sweet smell that comes from closely chosen houseplants that give your home not only a decorative touch but also a wonderful fragrance. Read on to learn what houseplants will perfume an entire room.
1. Gardenia (Gardenia augusta)
This elegant flowering plant will give your home a wonderful scent. With proper conditions – enough bright light and a slightly humid air – gardenia will flower from mid spring to late summer. But not these lovely blooms produce the fragrance. Dark green, glossy leaves are responsible for the distinctive and pleasant aroma of Gardenia.

Buy a Gardenia Plant from Amazon

2. Eucalyptus (Eucalyptus cinerea)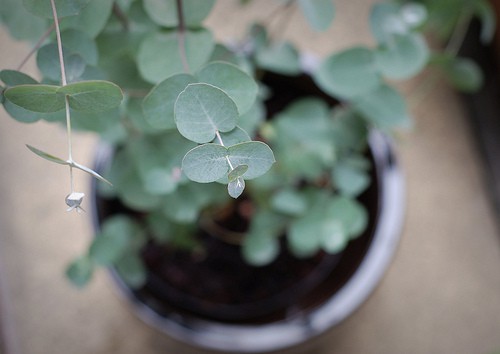 Who would have thought of Eucalyptus as a houseplant? Actually, this Australia-native fast growing tree can be grown in a container or a pot, and when grown indoors it spreads a wonderful, minty aroma. With its grayish-green, almost silvery leaves, Eucalyptus will be a decorative and fragrant showpiece in your home.

Buy a Eucalyptus Plant from Amazon

3. Stephanotis (Stephanotis floribunda)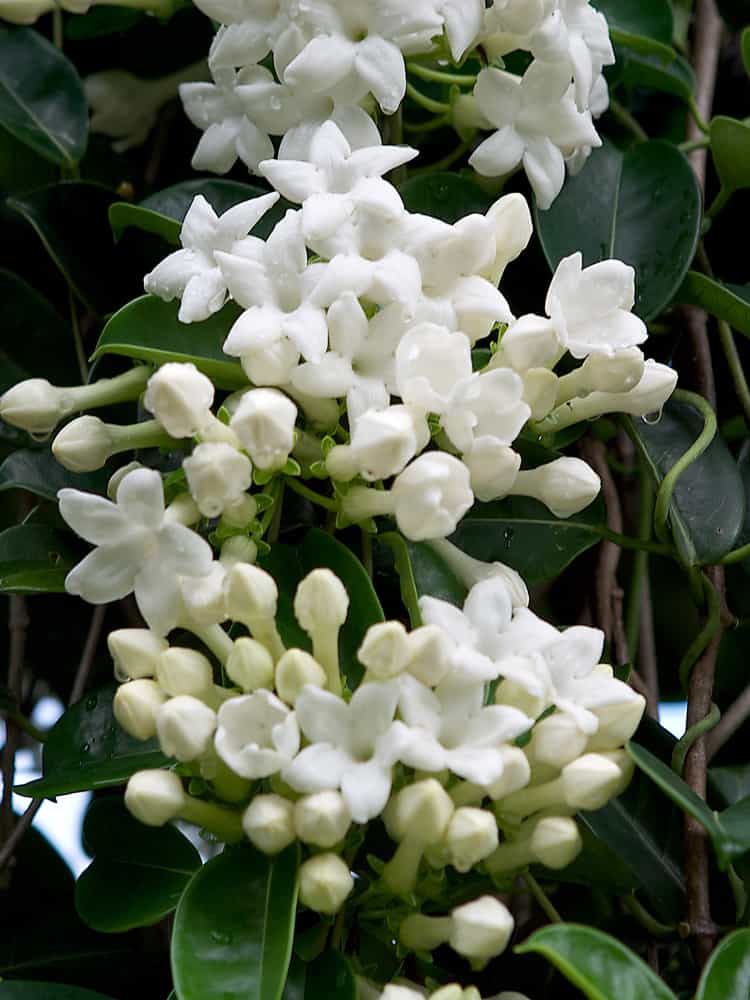 Stephanotis is a very popular houseplant and it's often used for wedding decorations, therefore you probably know this plant by its common name – bridal wreath. This flowering vine is renowned because of its fragrant blossom and elegant and showy appearance. It is a tender houseplant so be sure to protect it from cold and extreme temperature drafts.

Buy a Stephanotis Plant from Amazon

4. Arabian Jasmine (Jasminum sambac)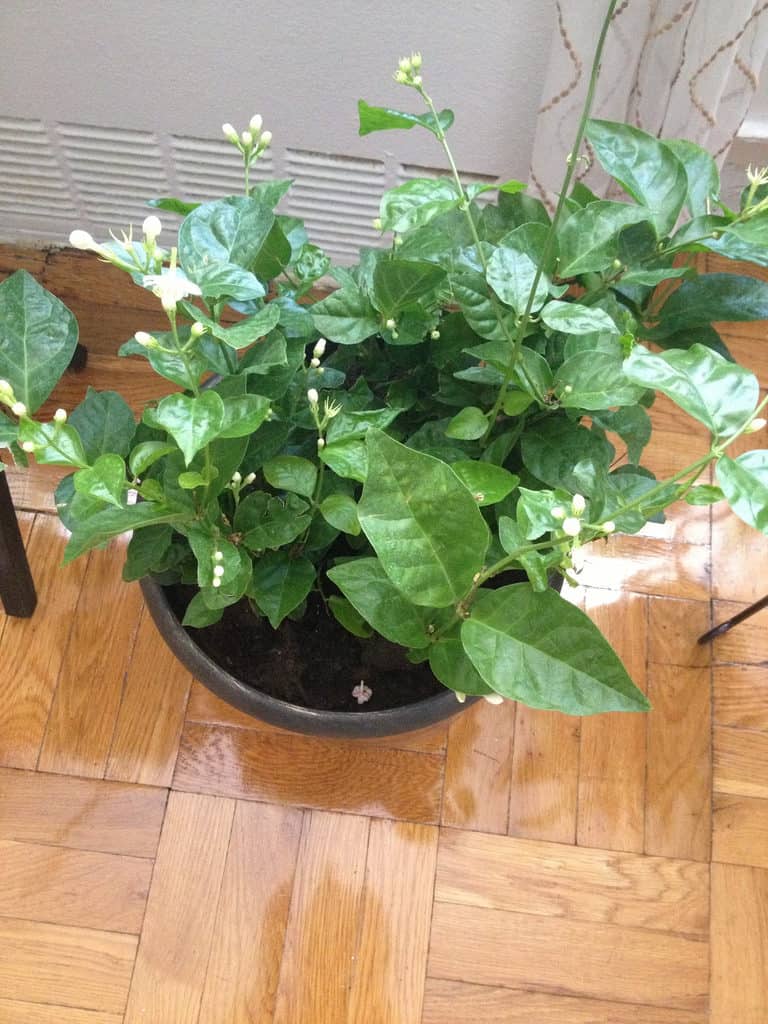 Jasmine is one of the most common houseplants if you want to add a rich scent to your home. This evergreen climber is exceptionally aromatic species. Small, white flowers are responsible for the lovely aroma of Arabian jasmine. Actually, this flowering plant is cultivated worldwide for its aromatic flowers used as fragrant ingredients in perfumes.

Buy a Stephanotis Plant from Amazon

5. Lavender (Lavandula genus)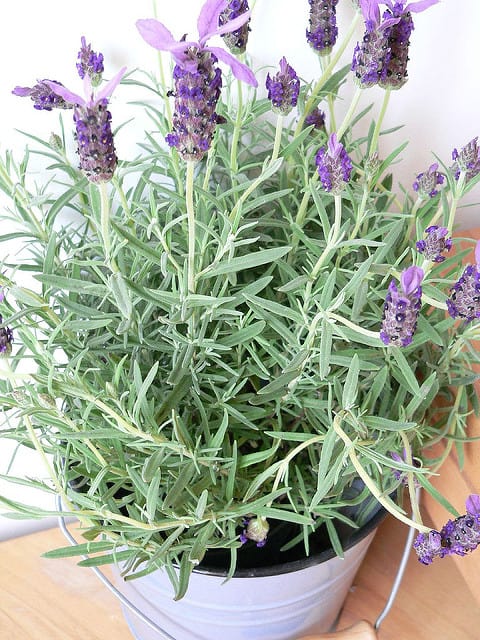 One of the most famous and recognizable scents – lavender scent is used in cosmetics and perfumes, but this aromatic plant is also used in ornamental and landscape gardening. The scent comes from silvery green leaves and distinctive deep blue-purple flowers. Although the lavender is a tricky plant when grown indoors, you can give it a try. Just place it in a position with a lot of sunlight and hopefully, you will enjoy the lovely, intensive smell through the entire year and a beautiful display of lavender blooms during summer months.

Buy a Lavender Plant from Amazon

6. Scented Geranium (Pelargonium spp.)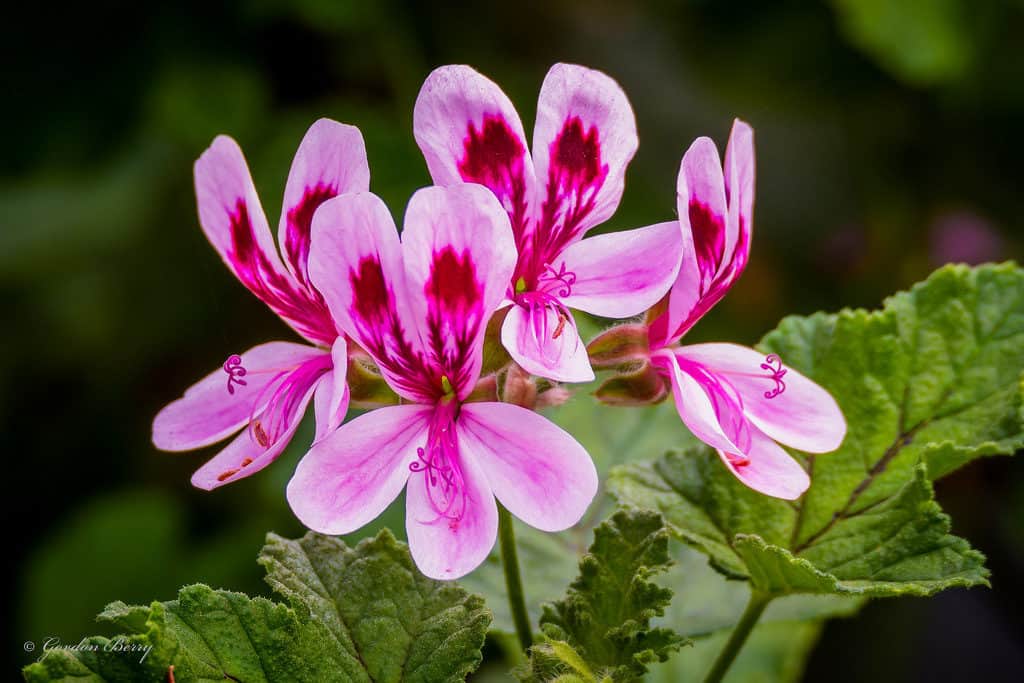 Not all Pelargoniums are fragrant, but there are dozens of Pelargonium species that offer intensive smell of a rose, lemon, strawberry, apricot, cinnamon or mint – it's up to you to choose the type. The aroma comes from leaves, rather than blossoms, and you just have to rub the leaves and the pleasant aroma starts spreading. Scented geraniums like a lot of sunlight.

Buy a Scented Geranium Plant from Amazon

7. Cashmere Bouquet or Chinese Glory Bower (Clerodendrum philippinum)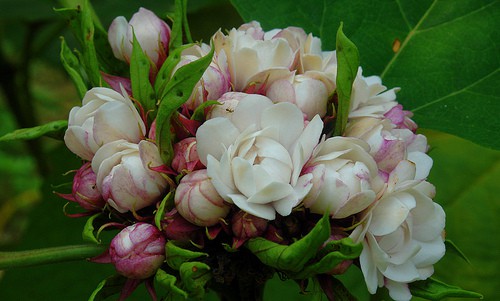 How can you resist wonderfully aromatic and stunningly elegant flowers of Cashmere Bouquet? Although it's usually grown outdoors (sometimes it's called Mexican Hydrangea), you can try to grow it indoors as a houseplant. It will fill an entire room with a pleasant fragrance that comes from large clusters of white flowers.
8. Citrus selections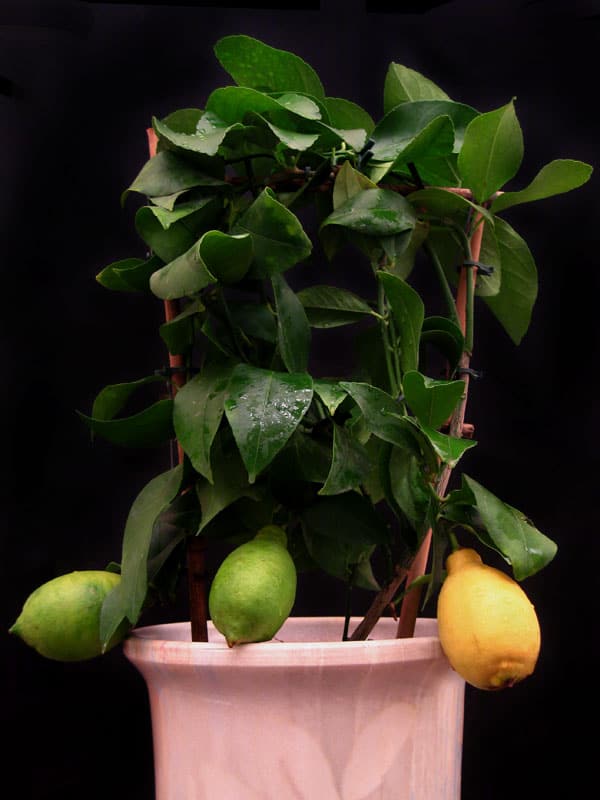 If you have a plenty of light in your home or an available bright spot a near south-facing window you can try growing a citrus. The blossoms of an orange, lemon, tangerine, lime or other plants from the citrus group have the well-known sweet fragrance that will give a scent of refreshment to your home. Just carefully choose a proper selection of the desired citrus which is adequate for the living conditions in your home, and hopefully, you will eventually enjoy the wonderful juicy fruits grown on your own, while the pleasant smell will constantly fill your interior.

Buy a Meyer Lemon Plant from Amazon