Growing plants indoors is beneficial in so many ways. Houseplants make your interior 'alive', they often smell wonderful, some of them are natural air purifiers, while some of them are your helpmates when fighting incests! Herbs are the most common insect repellents, but several ornamental, flowering plants can also be used to keep annoying insects away. Read on to find out which plants you should grow indoors if you don't want insects around your home.
1. Lavender (Lavandula genus)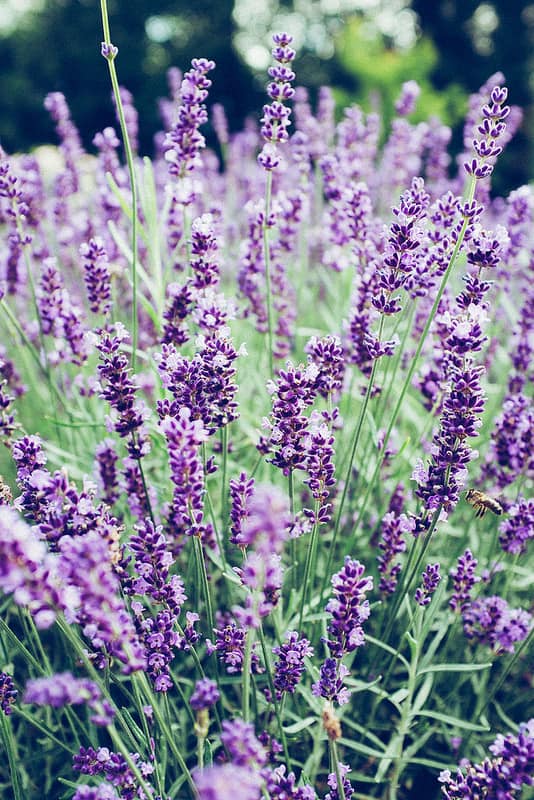 It may be one of the most beautiful and the most famous scents in the world, but insects just don't find it irresistible as humans do. Actually, the fragrance of lavender will keep mosquitoes, moths, scorpions, fleas, and flies, away from your home. They just hate this lovely, aromatic herb. You can use dried lavender as a repellent, but why don't you grow it as a houseplant? It looks gorgeous, it smells wonderful, and it repels insects. What can you wish more?

Buy a Lavender Plant from Amazon


2. Rosemary (Rosmarinus officinalis)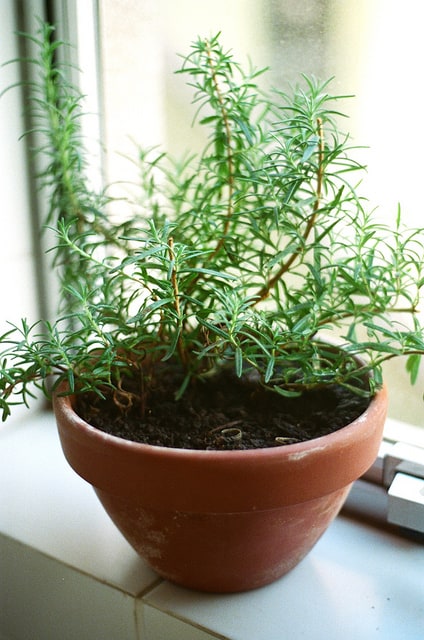 Growing your own herbs is always a good idea. Rosemary is one of those herbs that requires a lot of sunlight, so it will look perfect on the windowsill in your kitchen. It's a great spice to many meals, fresh or dried, but it is also very useful as a natural pest-repellent. It keeps mosquitoes away, but it's also a natural repellent in a vegetable garden.

Buy a Rosemary Plant from Amazon

3. Basil (Ocimum basilicum)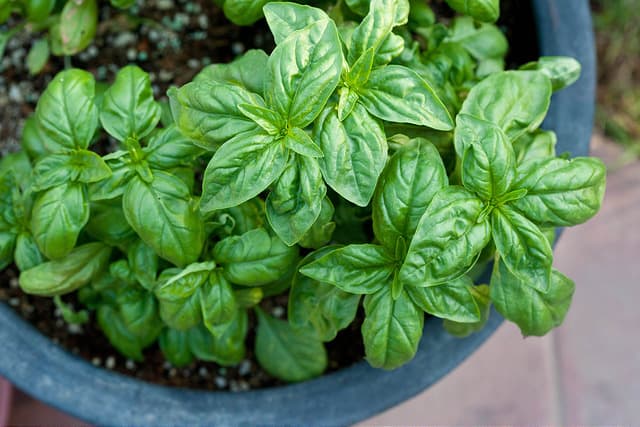 King of the herbs. Easily grown indoors, basil looks very decorative and it simply smells wonderful. Luckily, pests don't like the intensive aroma of basil, so if you grow it as a houseplant it will keep mosquitoes, flies, whiteflies and asparagus beetle away from your home.

Buy a Basil Plant from Amazon

4. Chives (Allium schoenoprasum)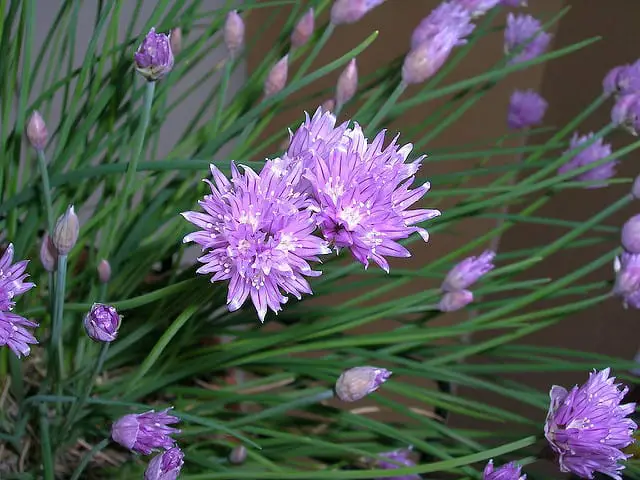 Many plants from the Allium genus have beautiful, decorative purple blossoms, so as chives – an aromatic, savory herb. The entire plant is completely edible although onion-taste stems are usually used to add flavor to many dishes. It is easily grown indoors, so once it has bloomed, it will give a wonderful accent to your home, but will also keep annoying pests away. The insect-repelling properties of chives make this herb both beautiful and very useful.

Buy Chives and other herbs from Amazon

5. Marigold (Tagetes genus)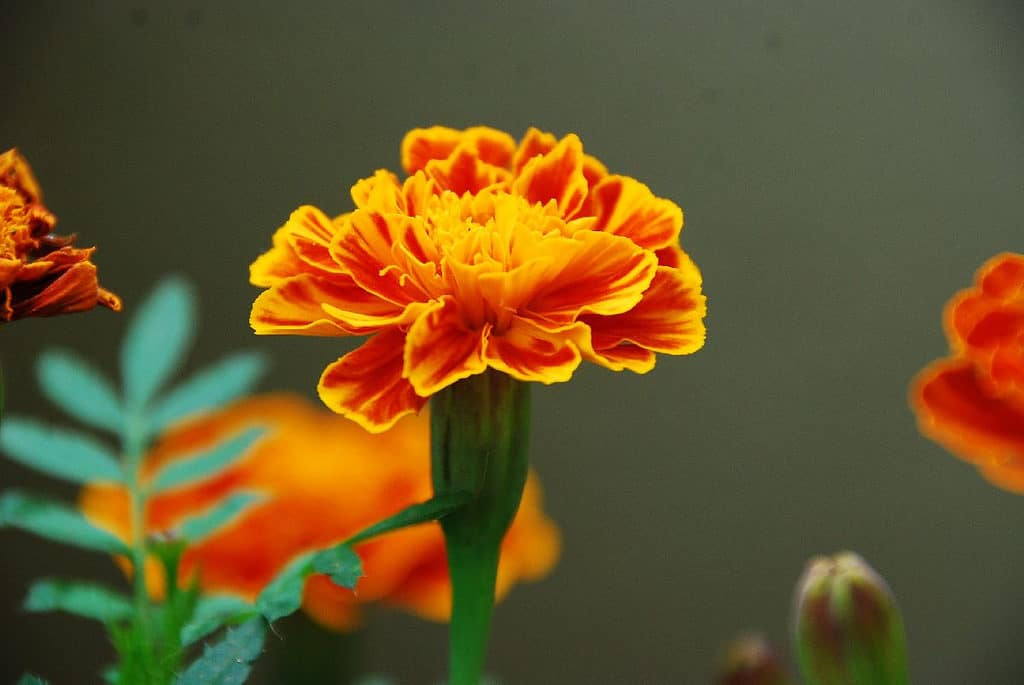 These annual flowering plants are famous worldwide and they're often found in garden beds or containers, but marigolds can also be grown indoors. It is said that smell of their dark yellow and orange flowers repel insects. For example, African marigold (Tagetes erecta) repel harmful insects like whiteflies, French marigold repels (Tagetes patula) both whiteflies and nematodes, while Mexican marigold (Tagetes lucida) repels thrips as well as aphids.

Buy Easy to Grow Marigold Seeds from Amazon

6. Dahlia (Dahlia genus)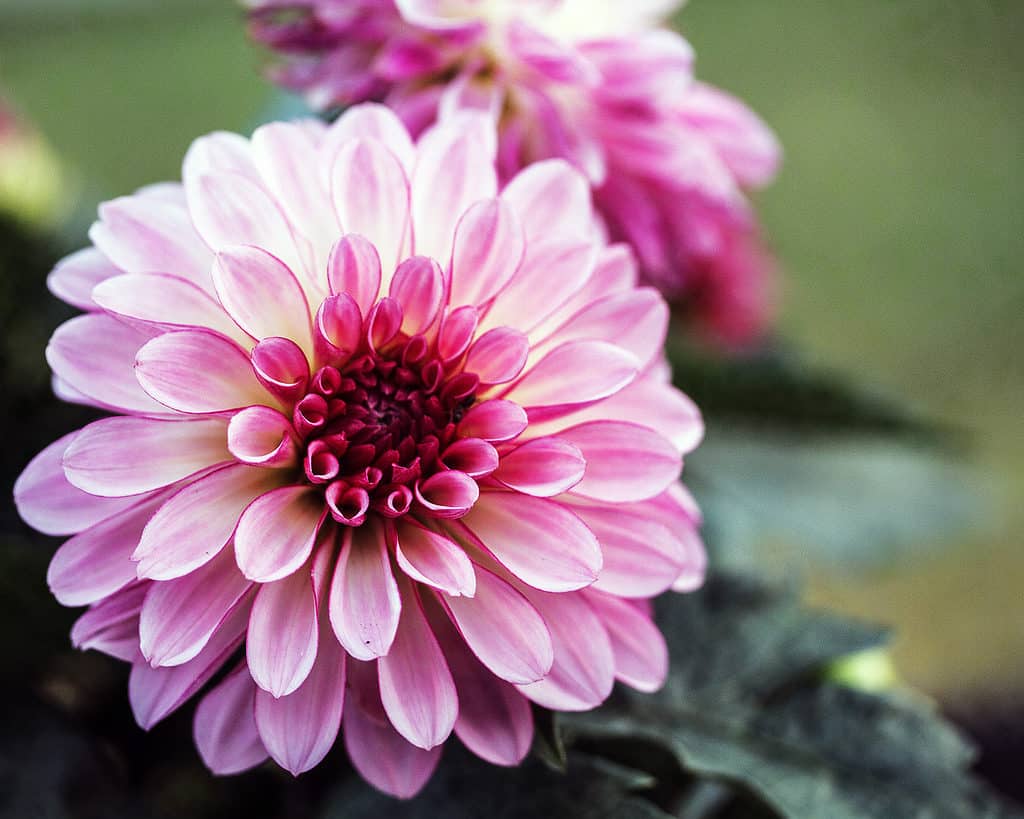 Dahlias are recognizable by its rich, stunning flowers which come in many colors and hues. Dahlias are very tender garden plants, but they can enhance your home for a while – many gardeners start them indoors until they are strong enough to be transplanted into garden. Their wonderful blooms will add color to your home, but will also kill and repel harmful insects like nematodes.

Buy Dahlia Seeds from Amazon

7. Nasturtium (Tropaeolum genus)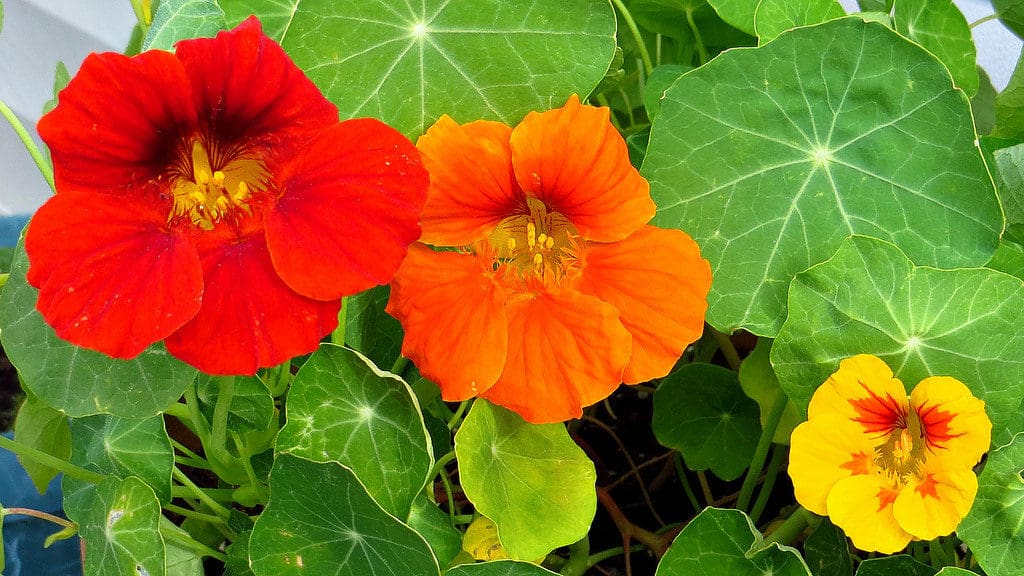 Nasturtium which literally means 'nose-twisted' is a flowering plant with some great features – it is edible and often used as a culinary herb, but it also repels many insects and thereby it's used as a trap crop to distract insects from other plants. Nasturtium is very useful in pest control in a vegetable garden, but it will look lovely inside your home on a windowsill where it can get a lot of sunlight.

Buy Nasturtium Seeds from Amazon