Forget-me-not flowers are wild flowers are known under many different names such as scorpion grasses and 'mouse ears'. If you've been looking to incorporate tiny flowers in garden that pack a punch, look no further than forget-me-nots.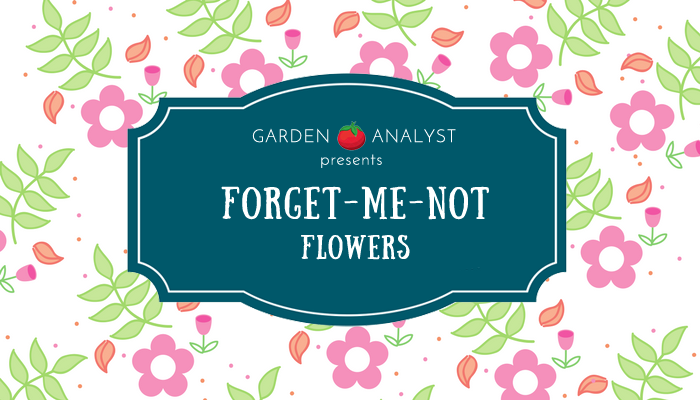 Forget-me-nots are a native flower to North America and are actually part of a family that contains over 1500+ species. If you live in North America and frequent areas with with rivers or streams, you will most definitely come across forget-me-not flowers.
Forget-me-not flower colors come in a variety of shades such as blue, pink, white and yellow. They are most commonly identified and famous for their sky blue species.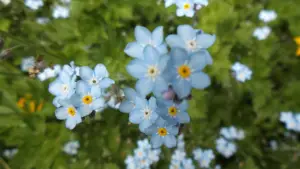 Forget-Me-Not Flower Care
Forget-me-nots thrive in moist, damp conditions. Plant seeds close to a body of water and watch these vibrant little flowers give you a touch of class to your garden. These flowers will self-seed the surrounding area if conditions are ideal, so be prepared to cull some flowers if you don't want them to spread.
Forget-me-nots can also be planted in pots that are kept moist and need shade to survive the hot summer heat.
Fertilize forget-me-nots approximately 1 to 2 times during the year, once during spring and once during fall. Use a fertilizer that contains higher levels of phosphorous to increase bloom.
Forget-me-nots are also very easy to grow – they can begin sprouting approximately 3-5 days when in ideal condition such as 70 degrees Fahrenheit or 21 degrees Celsius.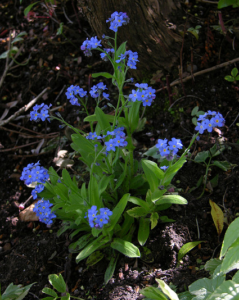 Forget-Me-Not Symbolic Meaning
To understand the symbolism behind the forget-me-not name, we need to open our history books and travel to the 13th century!
The forget-me-not name originated in Germany, with a story that depicts 2 lovers walking by the famous Danube river. The man went to pick the blue flowers but fell into the river – he yelled back to the woman pleading for her not to forget him. While there is no true source to this story, it helps create a story of remembrance and love surrounding the flower.
On July 1st in Newfoundland, Canada, the forget-me-not flowers also hold a powerful symbol of remembrance for Canadian soldiers who sacrificed their lives and died on July 1st, 1916 during World War 1 at the battle of Beaumont-Hamel.
Forget-me-not flowers are also edible flowers, but its said that the leaves taste so bad, that once you eat them you'll never forget the taste!They are also used as a popular flower in weddings as a symbol of love, faithfulness and memories.
Where To Buy Forget-Me-Not Flowers?
Forget-me-nots can typically be found at your local garden centers, but also can be found online for cheap. If you are interested in the joy of growing your own from seeds, you can find them here.