If you've been following gardening trends online over the past year, it is clear that succulent popularity is growing year over year. One of the most interesting and popular succulents that is making a name for its self are Lithops! Read on to learn about how to grow and care for your lithops succulents.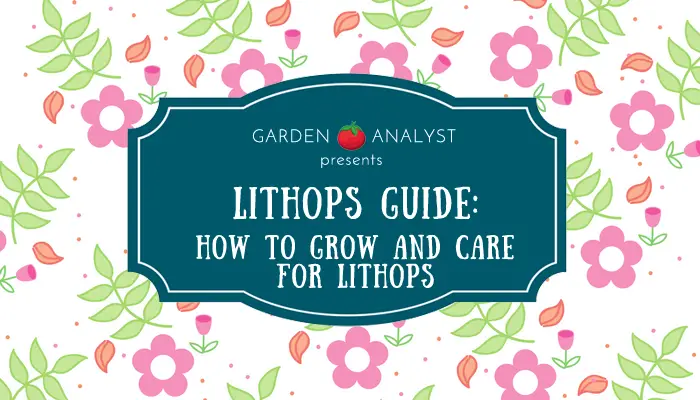 Lithops are found natively in the southern part of Africa, but thanks to it's easy growing nature, they can now be found in households all over the world! Lithops are also known as 'rock plants' and 'living stones' due to their evolution of looking like formations of rocks and stones. This natural evolution has helped lithop ward off and confuse predators from being eaten.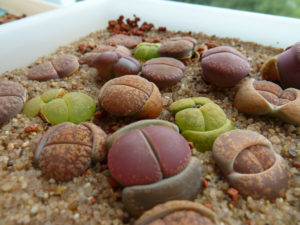 How to Grow Lithops From Seed
If you're looking to how to grow lithops on your own, the most rewarding way is by seeds. Another option is by cuttings but seeds will typically be simplest method. The following is a step-by-step method to growing your lithops from seeds:
Step 1: Germinate your lithops seeds using by using your favorite technique – my favourite is using a re-sealable sandwich bag (e.g. zip-loc) method. Simply place your seeds on a damp paper towel and place the towel inside the bag. Ensure the bag is sealed and place in a warm area. Your seeds can germinate quickly in as little as 2 days to 8 weeks depending on the species.
Although not necessary, a heat mat to apply a constant temperature will increase your success rate of germination. If you don't have one, from my personal experience, you need to go out and get one. Seed germination rates have skyrocketed in my household and I swear by it. Great thing is you can use it for other seeds as well.
Step 2: Prepare your favorite pot with an ideal soil mixture. Lithops need well draining soil to survive – a mixture of 3 parts sand to 1 part potting soil is ideal. Perlite can also be used in place of the sand.
Step 3: Once the seeds have germinated, place the seeds on top of your soil. Make sure the soil is moist. You can skip step 1 and sow directly into your pot and soil as long as you can keep it in warm temperatures to encourage germination. Simply place the seeds directly on top of the soil and spray with a light mist of water to get them to stick to the soil.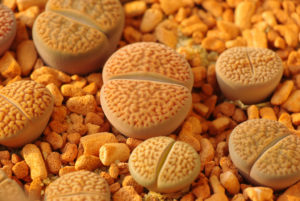 How to Care For Your Lithops
As mentioned above, your lithops need to be in well draining soil. Water needs to flow through and not hold any moisture. If your soil holds water, your plant will rot and die. Keep them in a bright and sunny spot.
Lithops seedlings need the most attention and care – so when do you water them? Keep the soil moist and damp for approximately 2 months until the true leave begin to show and turn into more mature plants.
It is said that mature lithops plants thrive on being neglected – let the soil dry out completely between watering for mature plants. This will encourage them to grow a healthy and deep root system for the plant.
These succulents are also very resistant plants and typically do not need to be fertilized.
Help! My Lithops Are Shedding Their Leaves
Once your Lithops have aged, you may notice lithops skin shedding and shriveling – do not be alarmed. New growth emerges from between the old leaves – this is how lithops grow and renew themselves.
Do not water the lithops until the shedding leaves have shriveled up and basically fallen down to the soil. Here is a good video shows the transition of the new growth.

Where To Buy Lithops Seeds
The best bang for you buck to buy lithops seeds are online. I've had the best luck with the linked variety when following the instruction to grow lithop seeds in this article – and they come at a great price, hard to beat!
If you do plan on starting your own collection, be sure to post pictures in the comments below – I would love to see them! If you have any questions on how to grow lithops seeds or how to care for them, just drop me a message!